RES will be hosting reading mentor nite 2/28 free to 1st 20 parents and pizza is provided call elem office by 2/26 to register
There were no threats against RLS today or any students if a threat had been issued you would be contacted through the all call sys and app.

Lady Rockets vs. Patriot Prep tonight @ RHS 7:00pm. OHSAA Sectional game, $6.00 Adults, $5.00 Students, GO ROCKETS!!!

On February 28, Ridgedale Elementary will be hosting a Reading Mentoring Program. The program is free to all parents in Grades K-6 and The Ohio Coalition for the Education of Children with Disabilities will be the presenters. You must RSVP to Mrs. Anderson before February 23rd. Seating is limited to the first 20 parents. Pizza will be provided for all parents in attendance.

Rockets in Action this weekend! BBK vs Carey tonight 6:00pm, Boys Bowling OHSAA Sectionals @ HP Lanes 10:00am. Saturday 2-17-18 BBK/Cheerleading SENIOR NIGHT 4:30pm BBK vs. Mohawk 5:00pm. Girls Bowling OHSAA Sectionals @ HP Lanes 10:00am. Wrestling @ Carey 10:00am N-10 Championship, Robotics @RHS Gym 10:00am.

Parent Teacher conferences March 5, 11:00am-7:00pm, contact your child's teacher for a conference time.

Important Dates for Ridgedale/TRCC Seniors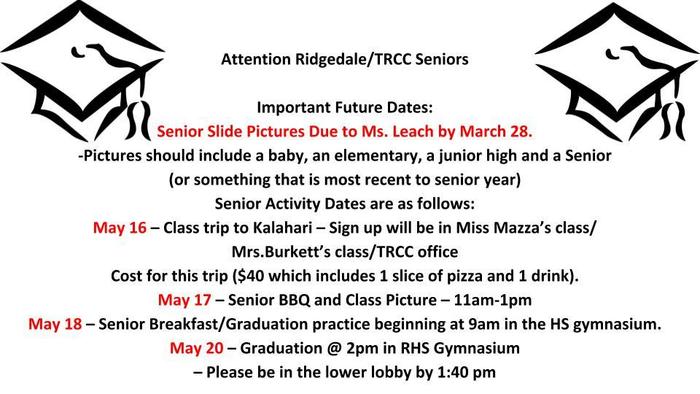 Ridgedale Elementary: Please join us for the Reading mentoring FREE program!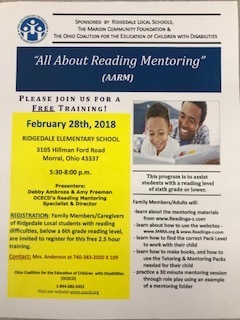 Reminder: there is a parent/student meeting for all current 8th graders (next year Freshmen) on Monday, February 12 at 7pm in the High School Cafeteria.

Varsity Girls Basketball tonight vs. Mohawk 6:30pm(Varsity Game ONLY). Varsity Bowling @ Marysville Lanes vs. North Union 4:00pm

Junior High Winter Sports Banquet tonight at 6:00pm RHS Cafeteria. Reminder, the previously scheduled BBK game vs BC for 2/8/18 was played on 1/26/18. NO BBK game tonight!

For Seniors:Jostens Rep will be at Ridgedale on Thursday Feb 8th with cap, gown, and other items you've purchased at 8:00 am. Seniors should report to 1st period for attendance and then to cafeteria.

Ridgedale Elementary: A guideline for returning to school after sickness.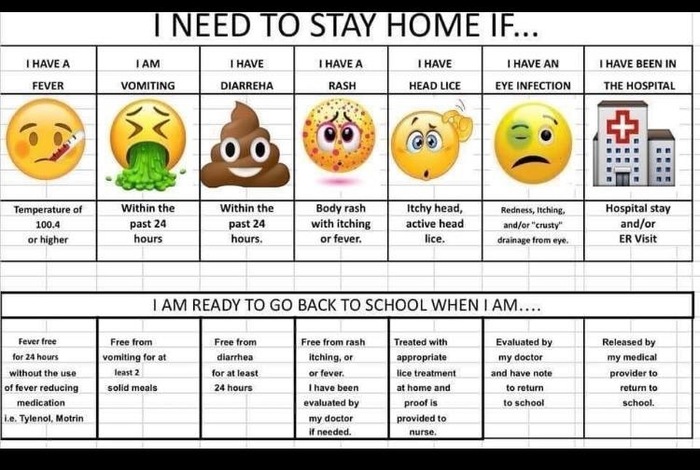 Ridgedale Elementary: Menu Change!!!!! Tomorrow (Wed.) is soft tacos, Thurs. is chicken noodles/mashed potatoes, Fri. is stuffed crust pizza

Rocket Athletics February 6, 2018 Lady Rockets basketball at Seneca East 6:00pm(Varsity), Bowling at Blue Fusion vs Fairbanks (Senior Night) 4:00pm GO ROCKETS!!!

Ridgedale Elementary:Congrats to Kayden Kraviec! Finishing 3rd in the Hoop Shoot contest. Nice job Kayden!!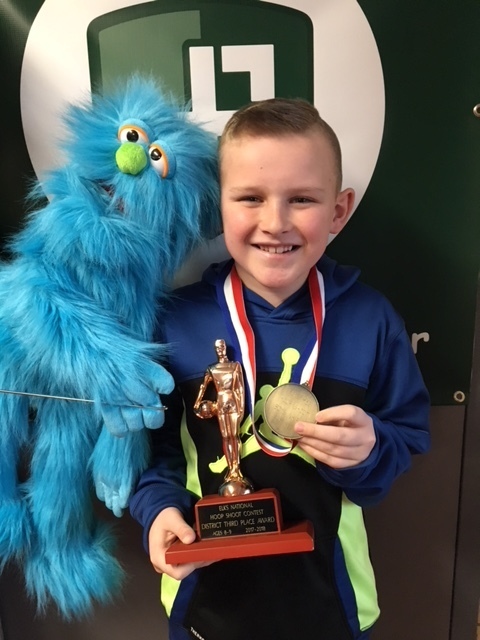 Ridgedale Elementary: Our Little Rockets getting ready to perform for our hometown crowd.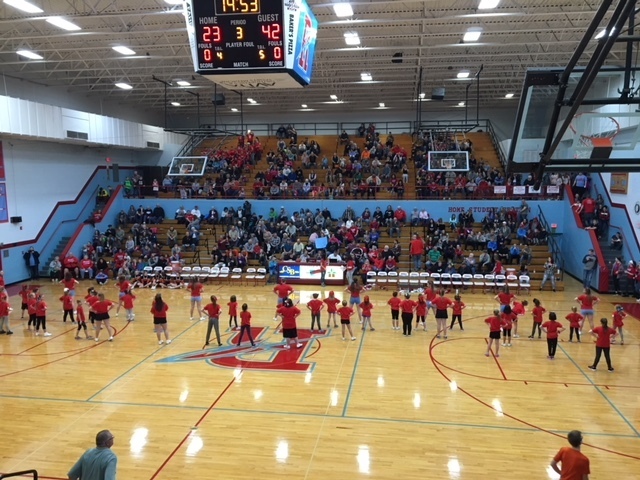 SILENT AUCTION ITEMS!!! Tonight RHS 5:00pm, Fish Dinner $8.00 (Fish/slaw/roll/dessert/drink)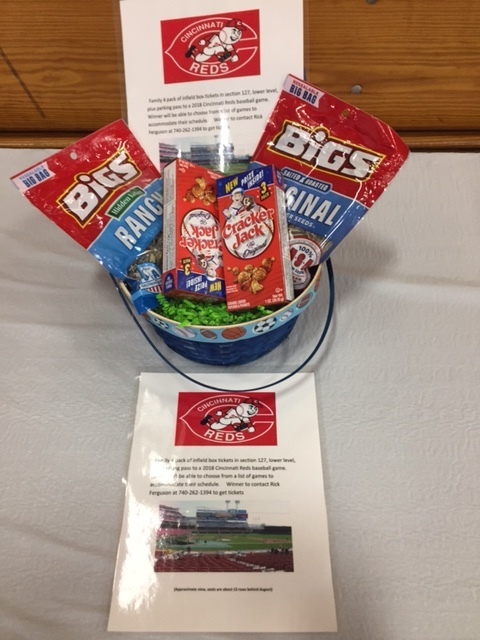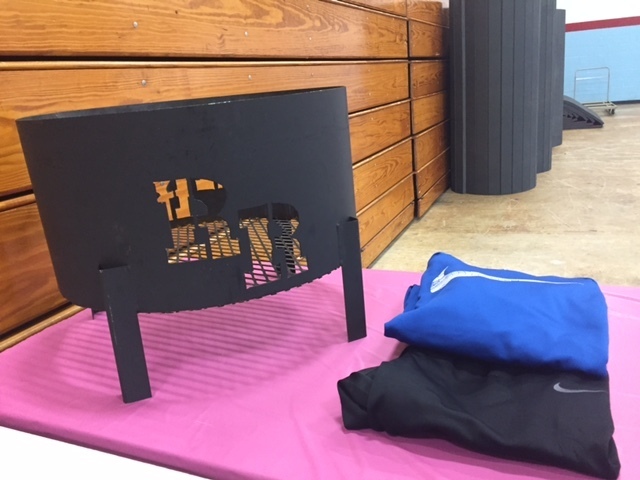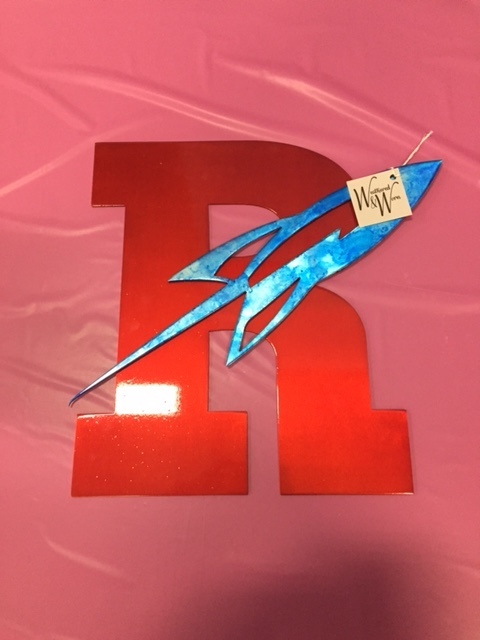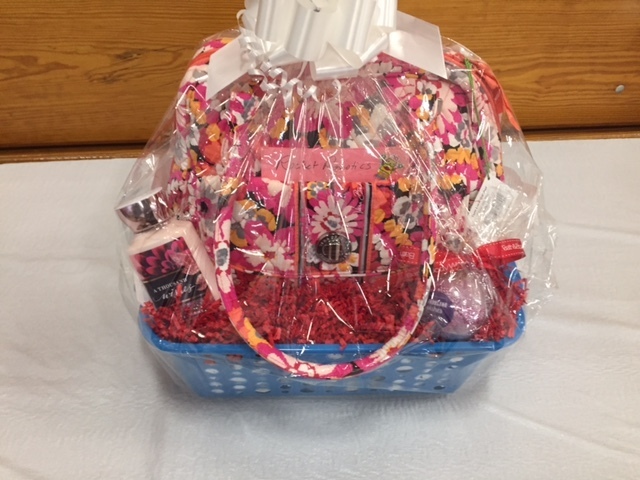 Fish Fry/Silent Auction 5:00pm @ RHS Cafeteria, BBK vs. Upper Sandusky 6:00pm, Come out and support the Rockets!!!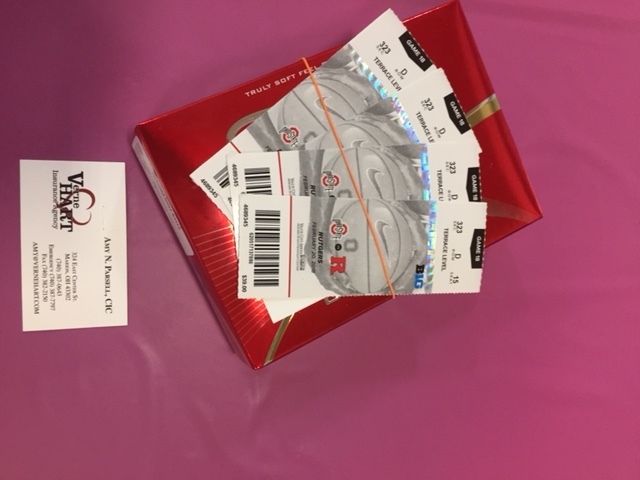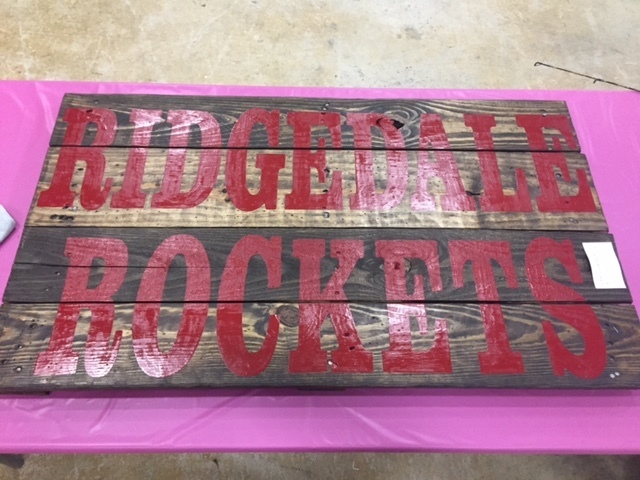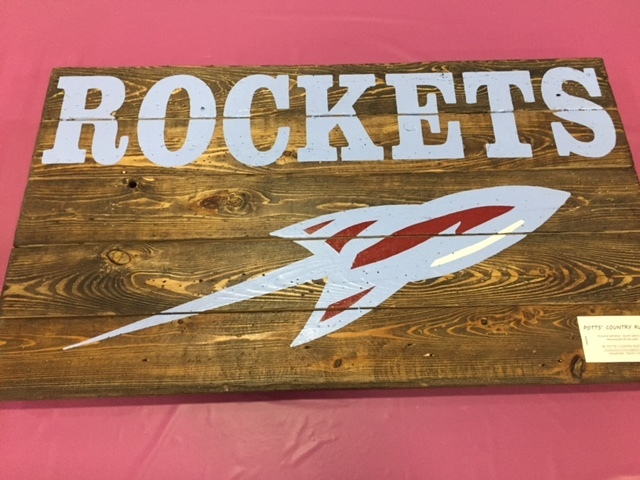 Positivity Project