Rocket Softball with the WIN over Ridgemont 11-3. Congratulations to the players and coaches!! Great Job Rockets!❤️🥎💙

Earth Day! Ridgedale juniors and seniors are doing thier part in picking up leaves, sticks and cleaning the Washburn & Brown Park in Morral.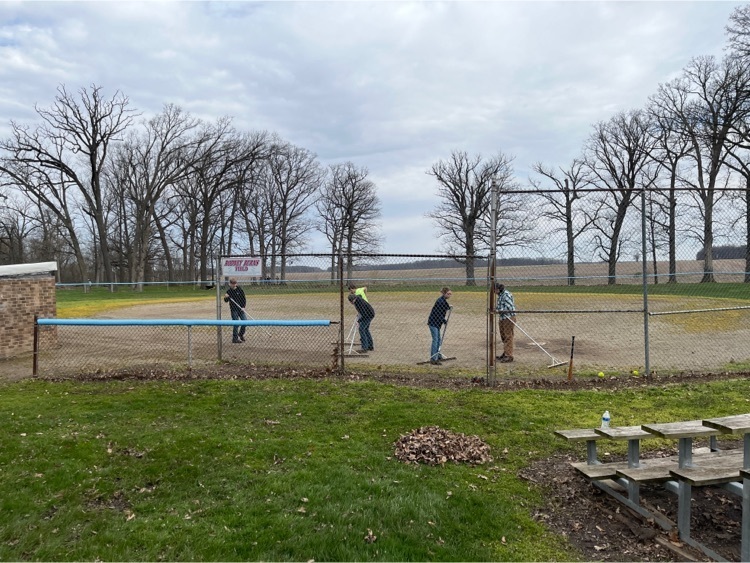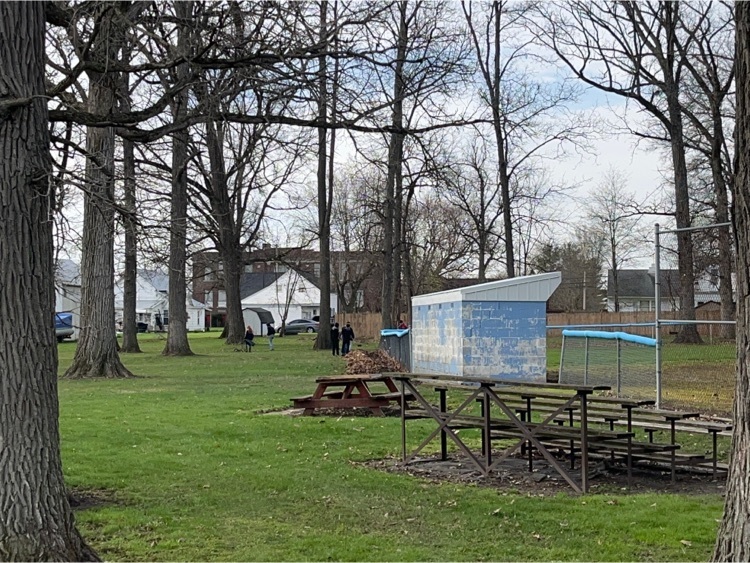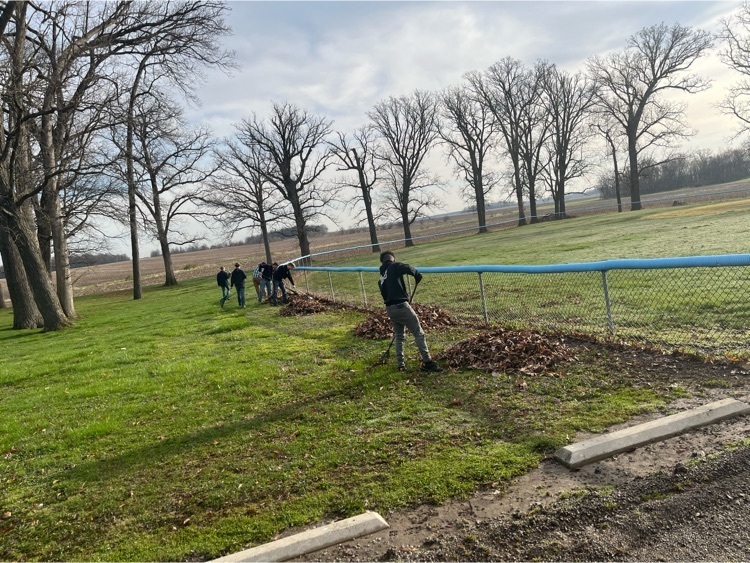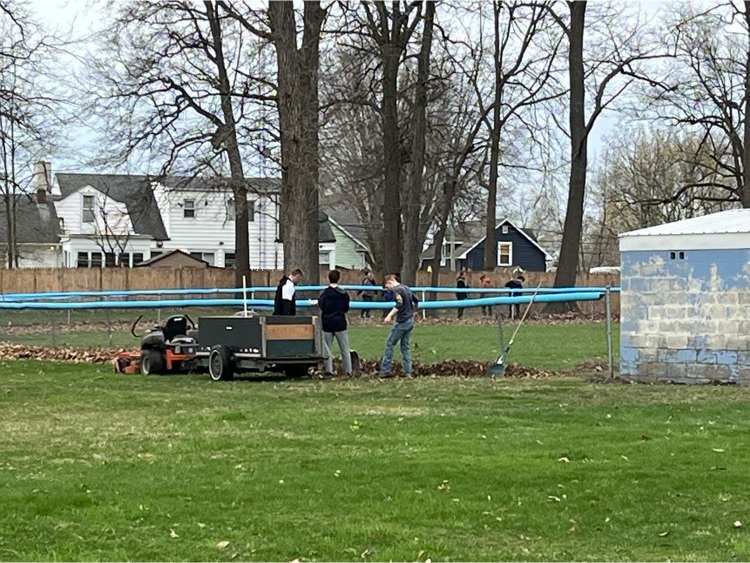 Congratulations to Noah Cook, Faith Brenzo, and BriAnna Ramey, Ridgedale's youth leadership graduates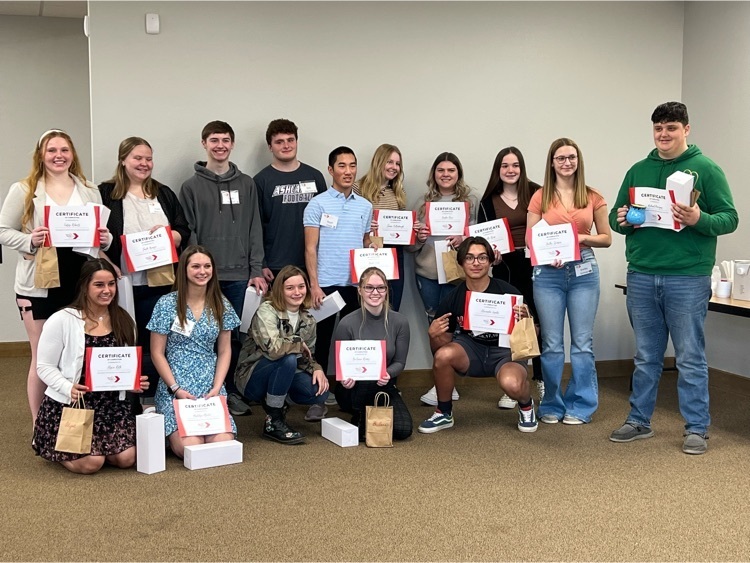 Congratulations to the JH Track teams in their performances at the Ada MS Invite. Boys took 3rd and Girls finished 5th. A special congratulations to Breyton Richmond on his record breaking 400M Dash time of 59:19. This breaks the 7th grade boys track record. Proud to be a ROCKET! 🚀

Great night at the Marion Public Library with 2nd Grade!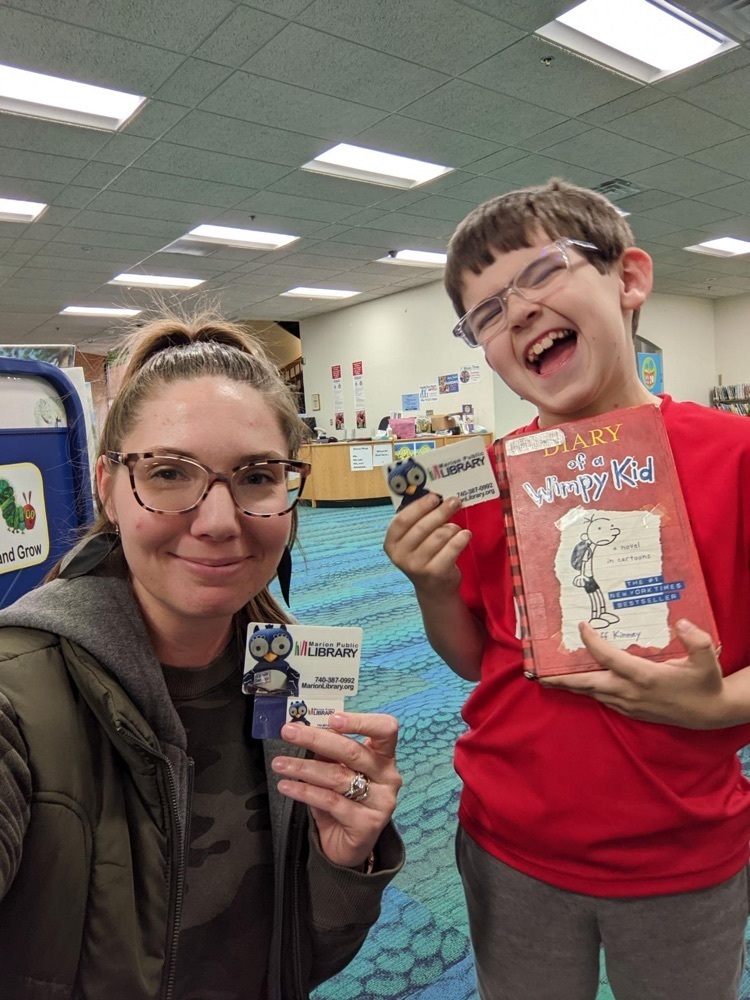 Update: Bus 15 will be approximately 45 minutes late at this time. Again, we apologize for the delay.

Bus 15 will be running approximately 20 minutes late. We apologize for the delay.

Tonight's HS Softball game vs. Elgin is cancelled. Rescheduled date to be determined!

Congratulations to the JH Boys and Girls Track teams on their team Championship wins, Saturday at the Gilead Christian Small Schools Invite. Proud to be a Rocket!! 💙❤️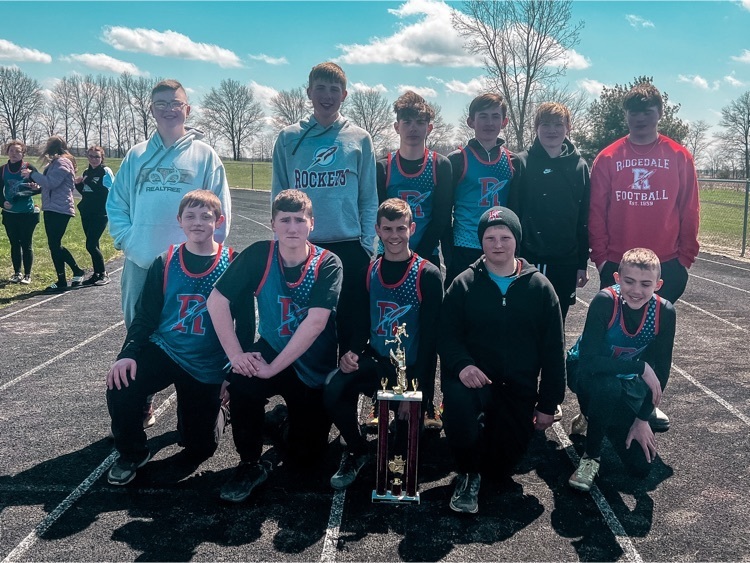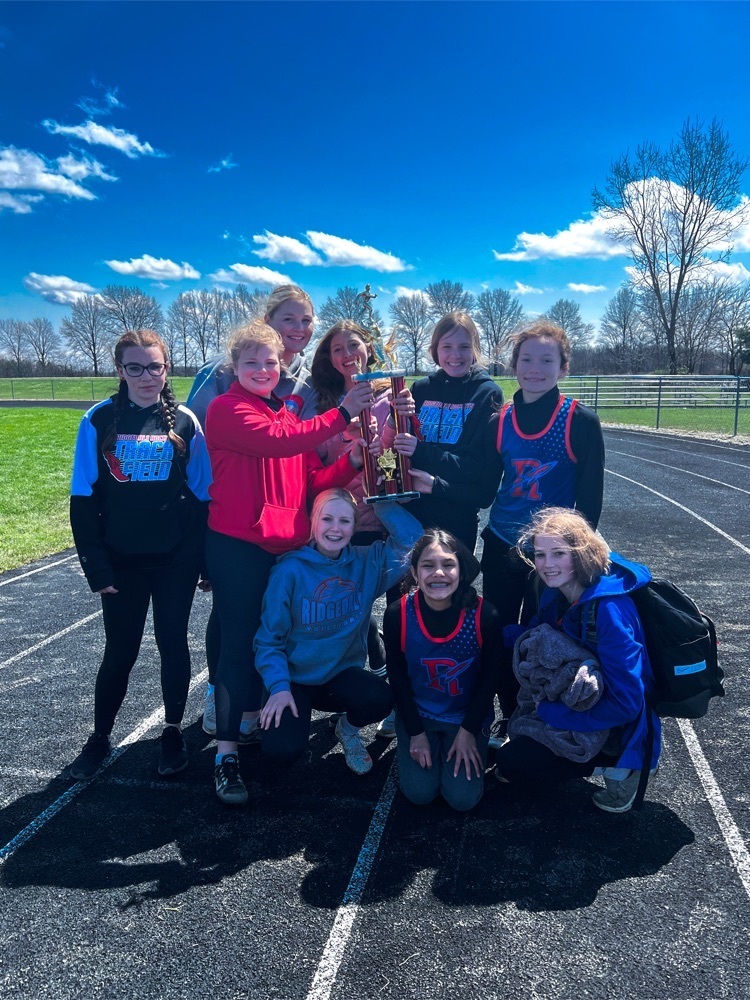 Congratulations to the Rocket JH Boys track team on winning the CHAMPIONSHIP at the NU JH Track Invite. The Rocket Girls Track team took 5th place Great Job Rockets!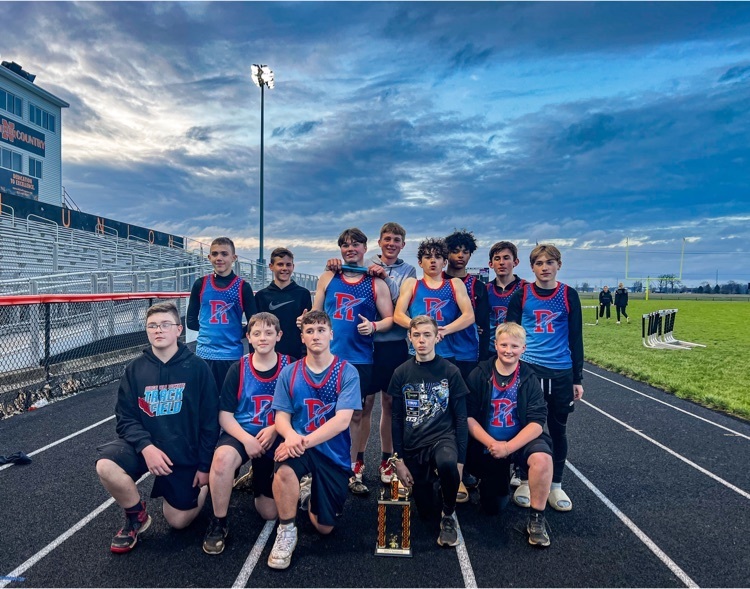 Sport Updates for 4/1/22 Today - HS Track Meet @ Riverside - Cancelled Practice JH/HS on the track after school. - JH Baseball game at Lincoln Park is cancelled tonight - Practice in the Elem. 5-7pm - HS Softball cancelled tonight - Practice will be in Ms. Leach's room for film after school. Saturday - HS Softball game will be moved to 12noon instead of a 10am start time vs. Northmor

HS Track meet @ Riverside for tomorrow (4/1) has been cancelled due to projected bad weather conditions.

Congratulations to the HS Softball team on their win over Hardin Northern last night. They will travel to Hardin Northern tonight for game 2. Congratulations to the HS Track team as they competed very well in the Elgin Quad Meet last night. Many highlights in both field events and running events. Great start Rockets!!

JH Track Meet tonight at Crestline has been postponed. Rescheduled date TBD! Spring Sports pictures will be Tuesday, March 29 beginning at 10am. Players should receive their envelopes from coaches today!

Baseball Fundraiser: Thank you to all who purchased tickets from the baseball team for their Raffle Fundraiser. The winner was drawn and Congratulations to Trichia Thiel!!

Rockets enjoying the Inflatable reward party, a great time!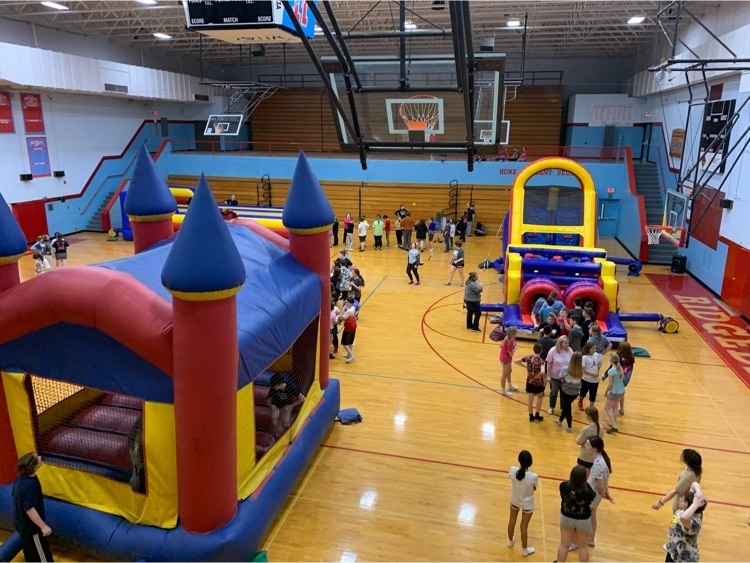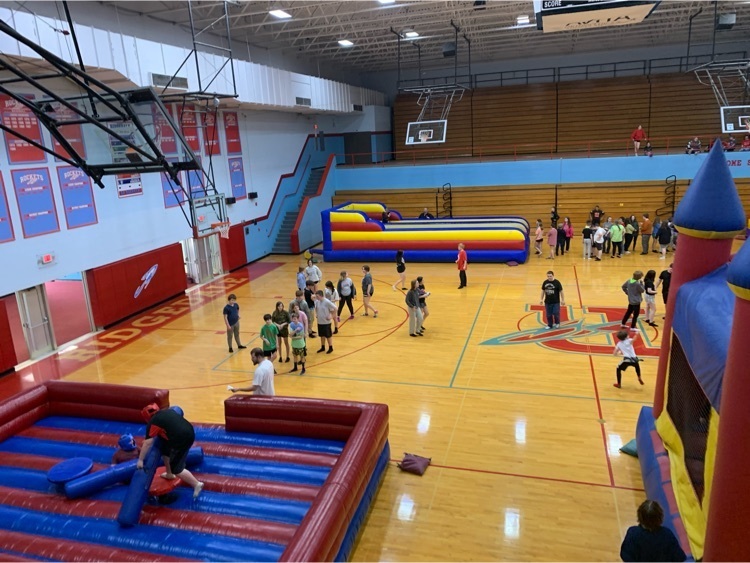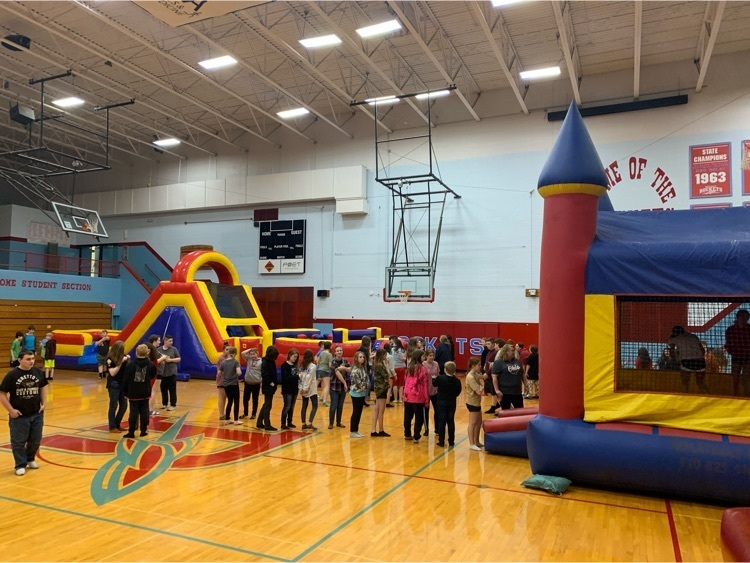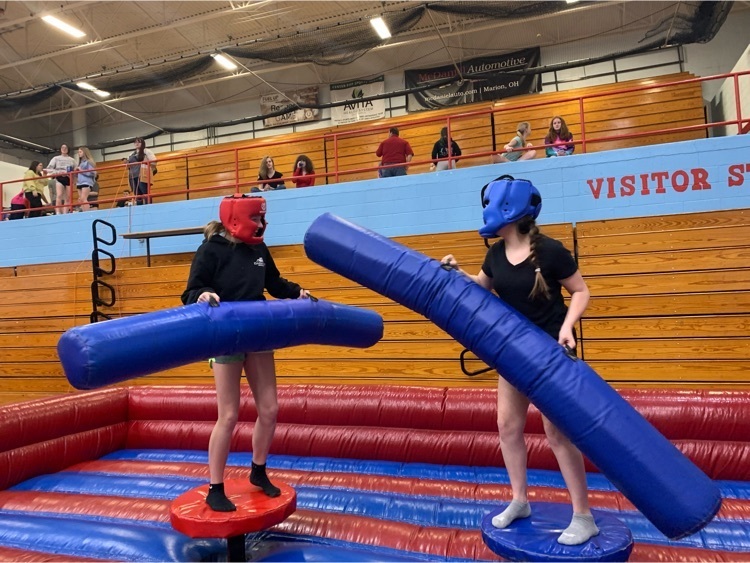 Rocket Winter Banquet Dates: 3/8-JH/HS Boys Basketball and Cheerleading 6pm in the HS Cafe. 3/10-JH/HS Boys and Girls Bowling 4:30-6:30pm at Coopers Bowling 3/24-JH/HS Girls Basketball 6pm in the HS Cafe.

Congratulations to our newly inducted RHS NHS members: AJ Comer, Grace Staton, Nya Miller, Chloe Lust, Faith Brenzo, BriAnna Ramey, Rya Lester, Noah Cook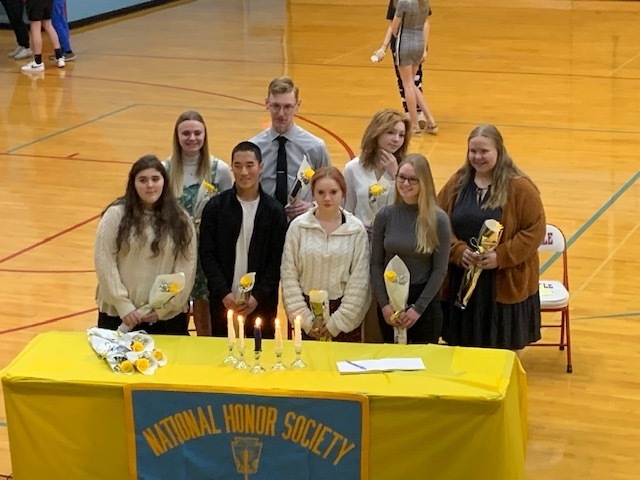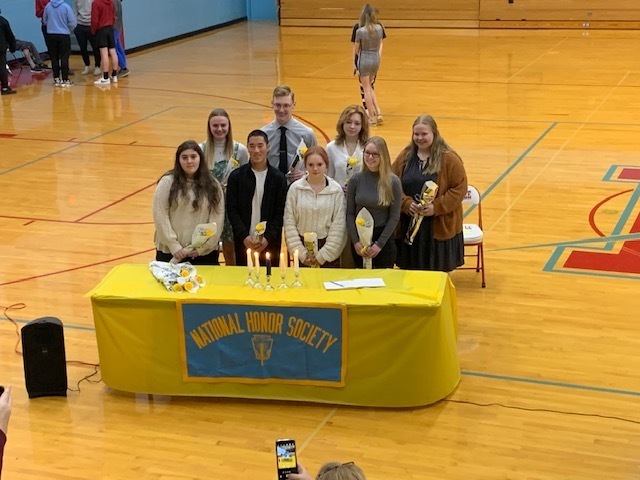 Great job senior Kyle Jolliff, 3rd place at the Marion Rotary 4-way speech today.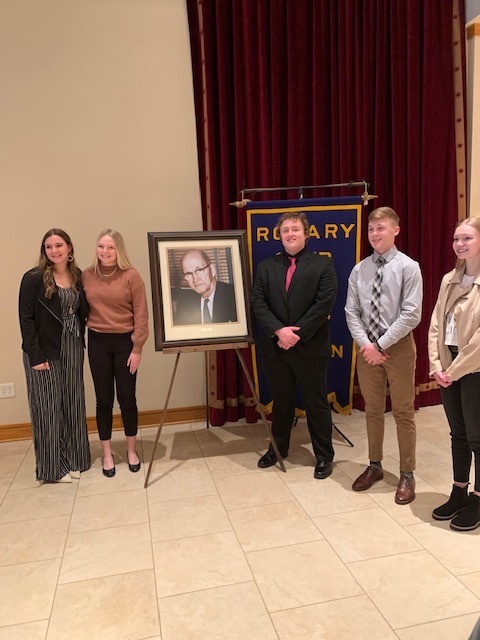 Congratulations to Ridge Barkley as he took 4th in the Sectional Wrestling tournament today. Thank you to all who helped make the tournament hosted by Ridgedale a huge success!!